Eucharistic Adoration
An answer of love, accepting the love offered by God.
"Come to me, all you..."


(Matthew 11:28, NAB)

Jesus is our constant Emmausian fellow traveler,
walking with us on the path of our life.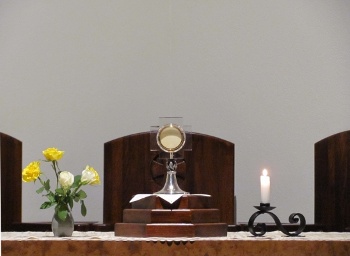 Entering into his abiding presence, we must let Him transform us into persons who are really present, without any bounds or limitations. We bring everyone and everything into these depths of silence, letting the loving gaze of Christ shine upon them.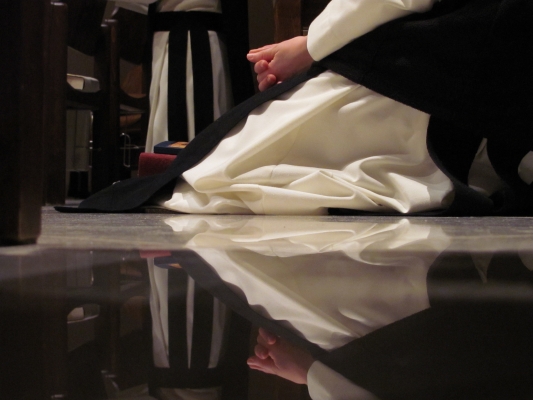 Drawing on the strength of Eucharistic Adoration, we ask Him to enable us to transmit the essence of His life through our lives, and therefore His presence be realized by ours.
"I am with you always,
until the end of the age."
(Matthew 28:20, NAB)