Holy Mass
Bearing witness of Christ's death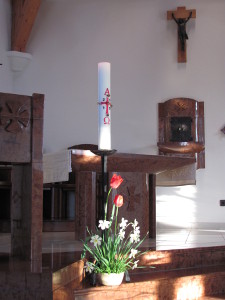 and resurrection, until his return.
Threefold community with Jesus Christ:
through the word, the bread and wine,
and in fellow brothers and sisters.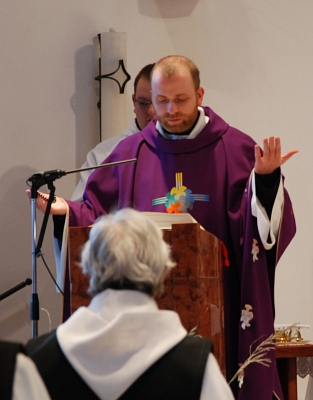 .
Christ the teacher brings us the Father's message of Love in his life-giving word
"Rather, blessed are those who hear
the word of God and observe it."
(Luke 11:28, NAB)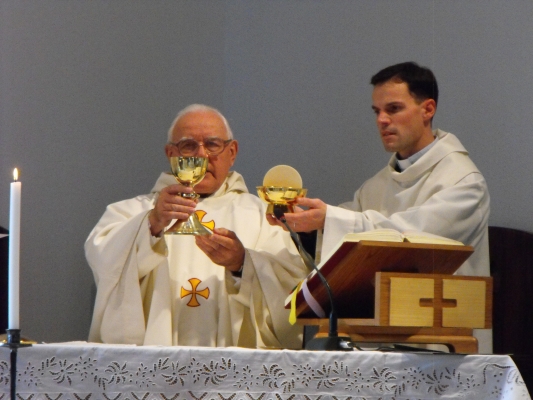 Receiving Christ in the bread,
and thus becoming united with Him
in the Holy Communion.
"Whoever eats my flesh and drinks my blood remains in me and I in him."
(John 6:56, NAB)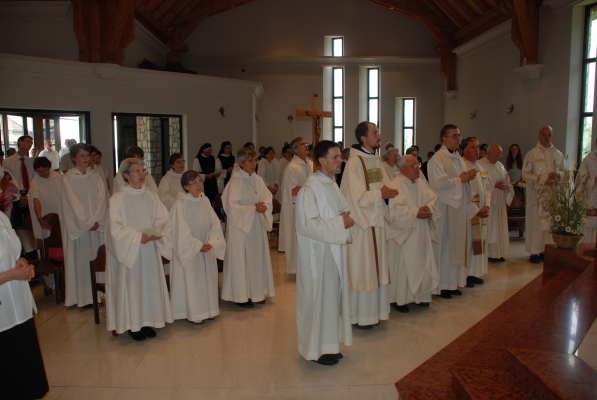 Being with Christ the man,
who is present in all those,
whom the Spirit of God unites in thanksgiving,
"for where two or three are gathered together in my name, there am I in the midst of them." (Matthew 18:20, NAB)